When Google Glass came out, the most interesting thing for me was not the innovative device control, as amazing as that is. It was the ability to hands free record in video everything going on in front of you.
Google Glass is just the beginning. The rapid deployment and continued miniaturization of video cameras everywhere will force even greater tectonic shifts in humanity than Internet itself. Because while you can opt in and out of the web, you will soon not be able to opt out of cameras recording your every move, wherever you are, and often without your awareness.
Angela Merkel and other European leaders may be upset about having their mobile phone conversations monitored, but wait until micro devices similar to the one below start to record their every move in HD video!
However, despite the fears of "Enemy of the State" scenarios, I foresee that this will also herald an "Age of Truth". It will be very difficult to lie when everything is recorded on video, and this will have a tremendous impact on how we interact with people, on the law and insurance industries, on the police, business and practically everything else. And a whole range of new startups will spring up to deal with the storage, analysis and control of such a vast amount of video.
Three recent observations have reinforced this trend in my mind.
Firstly I was in South Korea this week, and noticed that most cars in Seoul have HD video cameras fixed to their windshields, like in the picture I took below.
Everything is recorded on SD cards, and most importantly, the driver gets 5% or more off their insurance IF they install a camera. Which of course makes perfect sense. The insurance company doesn't have to deal with considerable paperwork and working out who is telling the truth in an accident, they just review the footage and quickly see the truth.
Secondly: the recent incident in Brazil on YouTube below, which shows high quality helmet cam footage of a Brazilian bike thief getting shot by police during an attempted motorcycle robbery.
http://www.huffingtonpost.com/2013/10/14/motorcycle-thief-shot-video-brazil_n_4097709.html
A number of significant happenings occur in this video:
The person whose motorbike was stolen has the proof for his insurance company on video. He didn't lose the bike, nor did he set up the heist.
The cop who shot the hijacker is cleared.
The hijackers family cannot claim that the cop acted unfairly, was targeting or was racist.
The need for lawyers to resolve anything is greatly reduced.
I can see this trend only increasing. Of course, companies and governments will initially try to limit or ban headsets and other wearable tech with video cameras. Already the UK department of transport wants to ban wearing Google Glass while driving. However I foresee that insurance companies in the UK and US will also realize the advantages of the Korean system, and reduce premiums for vehicles equipped with video cameras.
But the pervasive nature of the devices, and their increasingly microscopic size, will mean that despite the best efforts of companies and governments, video recordings of interactions will occur.
For instance, sexist, bullying or racist behavior in the workplace will be filmed without the perpetrator knowing, and it will make it very difficult for them or the company to deny it. Leading to an explosion in video driven litigation, but also perhaps to better workplaces?
And very interestingly, nearly all interactions between citizens, criminals and the police will be captured on camera. Will this result in less crime and more honest policing? 
Imagine this scenario: a house is wired up with cameras everywhere. Inside they are switched off for privacy and family reasons. But lets say a burglar tries to enter the house. The occupant could easily have the control to the system on their SmartWatch or other device. Instantly they can switch the system on with one "click". That also activates the police. Who can see a live stream of what is happening and intervene accordingly, especially in hostage situations. If this reminds you of Minority Report, then remember that film was based on the predictions from a group of the finest minds in tech at the time, many of which are coming true faster than they anticipated.
Video tech explosion
New companies will spring up to address the huge markets created by this change. For instance:
Auto video editing software like that from market leader Magisto (www.magisto.com), will possibly be used to analyze video footage and streams to quickly return video "summary clips".
Live video feed control technology, such as that developed by Korean startup N3N (http://www.n3n.co.kr) which is already deploying amazing video control room technology that is far ahead of anything on the market today.
Wearable tech and drone companies will continue to develop a wide range of products, from the micro small to large high altitude craft. Most of which will carry cameras.
Security startups will work to find ways of blocking cameras, or distorting recordings.
Some of this may seem far-fetched, but human ingenuity being what it is, it will happen. Video will radically change how we behave and react. It will make us stop and think before acting. And it will fundamentally change the law, insurance and policing/security sectors. Why would you need a lawyer at all? Perhaps it's just a question of processing the video and acting accordingly?
Without a doubt, video WILL kill the privacy star and force a very major shift in human behaviour.
There are loads of posts about how to be a great startup. But very few about how to be an innovative corporation. So, having worked in two fantastic big companies, and with several major startups I am putting down some thoughts on how corporates can start to lead again in a digital age. And it can be done, for example Yahoo under Marissa Mayer is a great example of how to reinvigorate a company by smartly integrating hot new startups.
Many corporates are looking at the rapidly changing world around them in great fear. They see smart and nimble startups taking advantage of the latest technologies and new business models to disrupt their sector and steal their customers. And this is spurring some clear trends:
Business Leaders are less likely to turn to the traditional big consultancies (McKinsey etc) for how to go digital, because the traditional MBA trained people there have little to no experience of the start-up world, and it's THAT experience now which is needed. The traditional consultancy 150 page report on a sector is fine for an overview, but who really has time to read that now, and the board is pressing the Exec team for action not words. So instead CEO's are turning to the top networks of actual entrepreneurs and thought leaders such as Founders Fourm (www.ff.co) to advise them on what to do. This is smart, and the right place to start figuring out what to do…by talking to the very people who actually made a lot of money disrupting big companies.

Corporate Executives are feeling seriously out of touch, and struggling to stay on top of all the new tech and business models springing up every day. And it feels like the traditional Executive MBA programmes don't have the answers, so where can they learn the new skills of the 21st Century necessary for them to compete?
It's hard to get new talent to join a corporate. Companies are realising that the best and brightest graduates don't aim to work for a corporate now, and corporate culture does not encourage innovation. They would rather go into a startup, or to Facebook/Google etc. And so corporates are becoming the equivalent of Japan: ageing population, not enough young talent driving their new economy.
So often under pressure from their boards, many corporates are finally starting to look at acquiring hot new startups, to lead their drive into the digital world. But smart executives are also worried about how they can successfully integrate that startup into the mothership if they acquired it, and so, particularly in Europe and Asia, they just stay away from buying.
Instead they try to adapt into digital/mobile etc by innovating from within, but that rarely works, because the best and brightest graduates don't aim to work for a corporate now, and corporate culture does not encourage innovation.
Sometimes corporates  start incubators and that also helps, but those early stage startups take time to grow, the corporate still continues to miss out on acquiring the digital leaders.
They need to act now, and buying big into the digital revolution is the only way to go.
Now, if a corporate really does go for it and executes a major new acquisition, I have outlined below some key steps needed for a corporate to integrate a large tech acquisition effectively:
The acquired team should be immediately be part owners of the digital product roadmap for the corporate as a whole

. The new team were obviously highly successful digital disruptors and product builders, which is why you bought them. Now give them ownership of the future, don't put them under your current tech and product teams, where legacy ideas will kill their spirit and energy. Ownership is critical. Give it to the drivers of the future.
Give the acquired team a new building or space that they can transform and bring a new digital and startup culture to your corporation

. Don't shoehorn them into your existing company culture. You bought them to change your business. Let them.
Let them innovate.

They may fail, they may succeed again, but the team needs to be allowed to prototype and try new things, just like they would as a startup. Don't block things at the board level all the time, and don't muck around with the products the new teams develop. The tendency is for corporate executives to suddenly become start-up experts, but they need to leave that to the real experts.
Give them the budget to bring in new talent. And let your best talent internally go to the acquired team. With the right ownership, and the right culture, your new acquisition can turn you into a major new disruptor again in your sector. Let them grow and lead, and downsize instead in your traditional divisions. Get back to being considered as one of the hottest destinations for new graduates.
Try to develop fast track financial and legal processes to support the new team. As a corporate, your finance and legal teams are what really makes your business work. It's super important to keep a tight rein on costs, and ensuring competitors and suppliers are under strict control. These highly skilled teams can add tremendous support and benefits to your new acquisition. But processes for corporates are different to those for startups and things like partner and supplier contracts that used to take 2-3 weeks for a startup, suddenly are taking 4-6 months within your corporate legal framework. Try and find new fast track finance and legal processes for your new team. This is really critical. 
Overall, this advice applies to large corporations everywhere who are facing digital disruption in their sectors. They will need to buy into the new world, and become the innovative leaders again they once were. And when they finally do so, managing that acquisition and change is critical, or they will just end up writing down the purchase and losing their newly acquired and expensive talent.
That doesn't have to happen, it just requires real vision and ownership delegation from far sighted corporate management teams.
Definitely my track of the moment…
Without any surprise, I read that AT&T is considering discontinuing the HTC First after lacklustre sales. This device and Facebook Home is the 4th attempt at a FB centric experience. I've had a lot of first hand experience in this area, and I thought I'd put my thoughts down around the future of internet communications on mobile in general.
My team at INQ Mobile/Three built the first real integration of Facebook comms with mobile back with the INQ1, which won best handset at MWC 2009 Barcelona for being way ahead of it's time in terms of internet and mobile communications integration. We actually pioneered a lot of it much earlier in 2006 with the launch of X-Series on Three, where we integrated Skype onto Mobile and Series 60, followed by the Skypephone. In 2006 we heavily used internet communication services on the web, and found it irritating that the leading handset vendors of the time - Nokia, SonyEricsson et al - were blocking easy integration of the internet services onto their devices because major cellular operators wanted to protect their SMS revenues. 
So we built our own products for the Three group to solve the problem. We had a lot of early success because we serviced a huge need for people, and we had the most advanced and unique solution. It was incredibly simple to use internet comms on our devices.
Then in 2011 we followed up with Facebook centric Android based devices, such as the INQ Cloud Touch, which launched at the same time as the HTC ChaCha. But, the world had rapidly caught up, and the devices never caught on with the public.
It was because in 2008/2009 most people just used handful of key internet communication centric services. Facebook, MSN Messenger, Skype etc dominated. So integrating just those services was such a useful step that people loved what we did, and didn't need more.
But in 2013, there are a plethora of options, and people want instant access to the service of the moment. The flexibility of iOS and Native Android gives people that. If something like Snapchat or Viber or Whisper or whatever suddenly becomes central to your comms, then you want it on the home screen. And when inevitably, it gets replaced by the latest fad, again you want the flexibility to change.
Samsung cleverly realised that very early on, and never did the bloated "skins" such as HTC Sense, Sony Ericsson's UXP and Motorola's Blur. And a large part of Samsung's success was due to that. They retained the simple flexibility of native Android, and reaped the benefits.
Having worked in mobile since 1995, I've seen a lot, and I am certain that the future is going to require even more flexibility, not less, because the number of tech devices we carry will evolve from just one (a smartphone) to many (Google Glass / SmartWatches / SmartBands / ConnectedClothes etc) which means an incredible stream of data/signals coming in and out of our daily lives.
We will definitely need overlay software, but it will be analytical, invisible, personal and indispensable - smartly determining what message is important at that instance in your life, and how you should respond - be that an eye flick, a brain signal, type, touch - or even just automatically dealing with it because the software knows how to. 
That is the future of our communications "hub" or "home". Smart software presenting to you what you like or need to know at that moment. And it operates in the background, like a new operating system, presenting everything in the way the native app or service intends, not in some rehashed version. Quickly adapting to new trends/features/services, and becoming the core of the next evolution of how we communicate.
I must stay that for somebody who used to work at icq back in the day, this mobile messaging crazy is really fascinating. It is like IM is back again but much better and mobile. And it totally makes sense. Its like back to basics again. People are fed up with facebook which has become…
(Source: netjacobsson)
Check out this great video of Kuato's studio in Shoreditch, London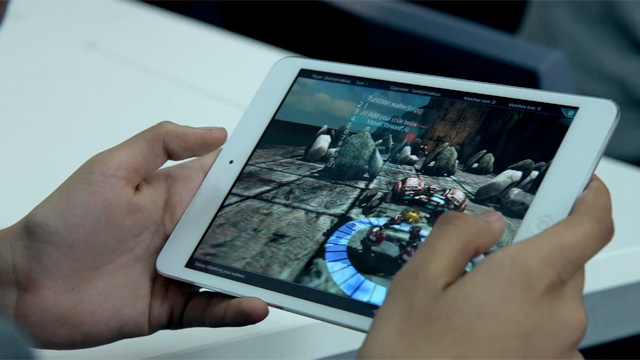 It's fantastic news that Shazam is prepping an IPO. The great thing about Shazam is that they have everyone in media wanting to support them, because they support the discovery of and about content.
Shazam is about helping the consumer find out about content - be that music, film, tv, audio, adverts whatever - and being the jumping off point that inspires a consumer to get the content and discover more about it.
This is an extremely important point. Most online media companies are about repackaging and reselling content. Shazam does something very rare in that they promote the immediate discovery and enhancement of content.
They are a layer across the top of a wide variety of ecosystems, all of which NEED Shazam rather than tolerate them. For this reason I see Shazam as a very strong company going forward, and an extremely interesting IPO candidate.
I hear and I forget. I see and I remember. I do and I understand

Confucius. Born 551 BC.

2,500 years ago Confucius understood how we should learn things. We give pencils to young kids and they show us their creativity. Then we take it away in their teens. The future of learning is about doing and creating, not rote learning.
Brilliant video. If you are thinking about, or are in the middle of, a start-up, then watch this video. This is EXACTLY how to bootstrap, prototype and launch a product.